Extrusion and pelletizing in the pharmaceutical industries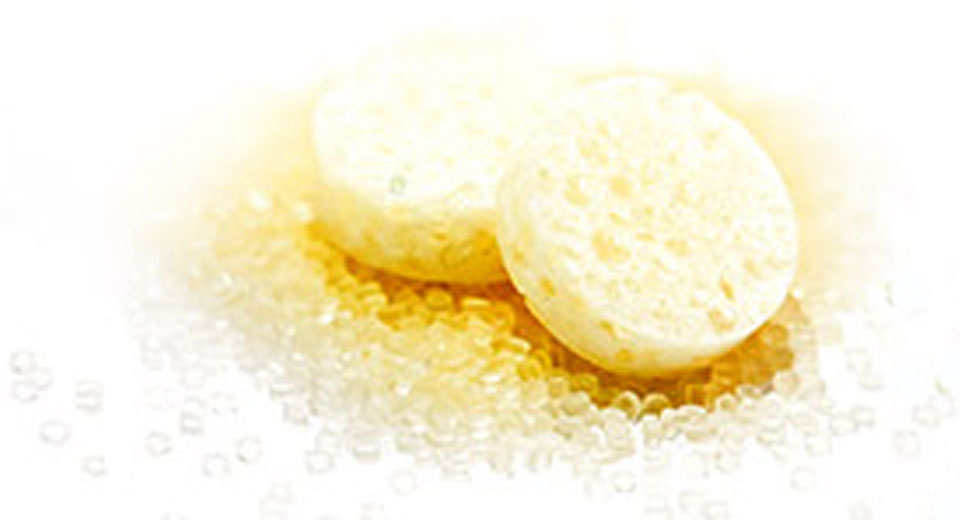 The PFS product line includes newly developed machines for the manufacture of pellets for pharmaceutical products and drugs, as well as additives, all from a single source. MAAG offers innovative solutions, especially in micropelletizing, for a wide range of applications in the pharmaceutical industry. MAAG's micropelletizing technologies produce particles of uniform shape and size for optimal and direct further processing.
Tablets and capsules are currently the most popular oral solid dosage form in the pharmaceutical industry. Pellets are not powder and not granulate; they are characterized by a defined shape and a very narrow particle size distribution. This allows a very wide range of applications of pellets that integrate active substances. Employing hot melt/melt extrusion, even the processing of poorly soluble carrier/active substance combinations, no longer poses a major problem in the pharmaceutical industry. Continuous manufacturing delivers many benefits in production and in speeding up the development cycles for new drugs.
MAAG precisely meets the demands of the pharmaceutical industry with its specially developed pelletizing systems. An extremely wide range of pelletizing can be realized.
The closed design of the SPHERO® PFS makes it ideal for pelletizing highly potent and sensitive formulations.
The PFS cooling belt pelletizing system is an automatic dry cut pelletizing system developed for the production of encapsulated micropellets, implants, and strand filaments. The system produces cylindrical pellets/strands in the desired diameter and length in a continuous process. Before being cut, the extruded strands are cooled down to the appropriate temperature by means of special air nozzles on the PFS strand cooling belt. The strands are next automatically fed to the PRIMO PFS pelletizer and then cut with the highest quality.
The extrex® PFS gear pump is the ideal helper for hot melt extrusion processes in which special demands are imposed in terms of process pressure and constant volumetric feed in the production process in order to maintain continuous operation, or if work can only be carried out within a narrow temperature range.
DROPPO® PFS is suitable for use in the aromatics industry when fatty acids, organic waxes, polyalcohols, or saccharides are used. This is because the drip pelletizing system is primarily used for processing low-viscosity fluids and melts. The strands are transformed into spherical particles by superimposed vibration, and solidified by means of air or suitable fluids.