Underwater pelletizing systems for the plastics industry
Gala and Automatik — two leading brand names in underwater pelletizing systems, centrifugal dryers, and process solutions for the plastics industry — have been offering joint solutions under the MAAG umbrella brand since 2015.
The high product quality and well-conceived detailing of the underwater pelletizers and centrifugal dryers for polymer production and processing guarantee the return on investment demanded by customers. Every single component, spare part, and process control unit is manufactured by experienced employees according to the uncompromising quality standards that make MAAG the epitome of reliability in the pelletizing of polymers.
High-quality solutions for the underwater pelletizing of plastics also include temperature-controlled water systems, process water systems, control systems, as well as various additional equipment including starting switches, band pass filtration, arched screens, grinding tools for die plates, knives, knife heads, non-stick coatings, cutting chamber, bypass piping, quick connectors, and others.
Product overview underwater pelletizing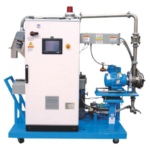 CLS Compact Lab System
Gala's COMPACT LAB SYSTEM, a underwater pelletizing system is used downstream of an extruder or gear pump for polymer production. Used in laboratory settings and by compounders when underwater pelletizing processes and drying samples of [...]
Application: Polymer production
Category: Underwater pelletizing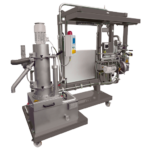 LPU® Laboratory Pelletizing System
Gala's LPU® Laboratory Underwater Pelletizing System is specifically designed for laboratory developmental work, market sampling, and light pellet production on materials such as PE, PP, ABS, PA 6, PA 6.6, PET, PBT, PPO, and more. The [...]
Application: Compounding • Masterbatch • Polymer production
Category: Underwater pelletizing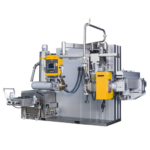 PEARLOFLEX SYSTEM®
The PEARLOFLEX SYSTEM® for underwater pelletizing has been specifically designed to process polymers and thermoplastics and produces first-class spherical pellets. This extremely efficient and flexible underwater pelletizing system is [...]
Application: Compounding • Masterbatch • Polymer production
Category: Underwater pelletizing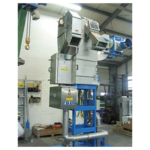 Pelletizing Systems for Glass Fiber Compounds
In the past, glass fiber compounds were usually produced by strand pelletizing. Recently, however, there has been a clear trend toward underwater pelleting. Wear resistance and optimized machine concepts have shown that high throughput [...]
Application: Compounding • Polymer production
Category: Underwater pelletizing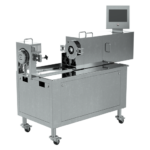 SPHERO® PFS
The pelletizing system, thanks to its enclosed design, is ideal for pelletizing carrier/agent combinations in hot-melt extrusion processes and was developed specifically for the manufacture of pharmaceutical [...]
Application: Pharma
Category: Underwater pelletizing
Application: Compounding • Masterbatch • Polymer production
Category: Underwater pelletizing