Accessories for pumps and filtration systems
For maximum productivity and top product quality in polymer production and processing, MAAG pump systems and filtration systems are complemented by an extensive range of additional equipment. All accessories are specially developed for the various gear pumps and filter solutions, and are matched to the MAAG products and systems.
MAAG accessories for pumps and filtration systems
Controls for pump and filtration
Pump shaft seals
Accessories
Control systems and automation solutions
The accessories include control and automation systems for extrusion lines that simplify operation, control, and monitoring of operating parameters. By using the appropriate pump accessories and filter accessories, the process and operational safety of the entire compounding and extrusion production line is lastingly improved.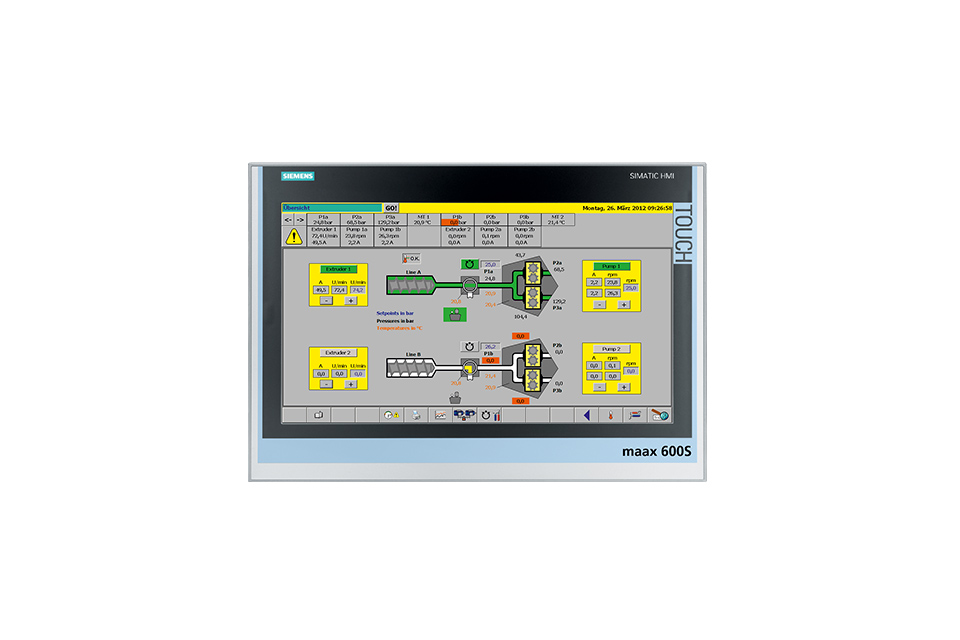 Seals must be functionally and operationally reliable in order to guarantee optimum product quality and maximum plant availability throughout the entire work process. That is why MAAG offers dedicated accessories for its gear pumps and pump systems: special magnetic couplings that provide hermetic sealing. There are also single and dual slide ring seals, installed depending on the specific task and application. Labyrinth seals (viscoseal und vispac®), in part combined with buffered lip seals, ensure dynamic sealing during machine operation. Accessories matched to the pumps and filters enhance the reliability of the overall system.